Classroom Instruction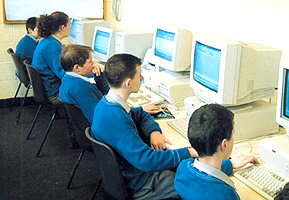 Pre-Driver Training for Secondary Schools / Transition Year
The aim of the course is to introduce pre licence students to the car and to professional driving tuition.
The course comprises of a structured programme of driver based theory - 6 one hour classroom sessions and a minimum of 5 one hour offroad pratical driving sessions in a dual controlled car.
This is a great opportunity for the student to acquire basic car control and a good knowledge of important driving issues before they venture onto the roads.
Groups of 3 are required
Minimum of 9 students , maximum of 18 for each course
Course can be run on seperate days.
Theory Sessions
Session 1 - The Car. The Driver. The Law.
Session 2 - Rules of the Road / Highway Code
Session 3 - Accidents - How and Why they happen
Session 4 - Risks and Consequences
Session 5 - Hazard Perception Module
Session 6 - The Driving Test
Practical Sessions
Five one hour sessions and 3 students per car. Includes under the bonnet checks and changing a spare wheel.
A Certificate of Course Completion for the students CV/Portfolio will be given to each student who completes the course